MercuryGate International, Inc.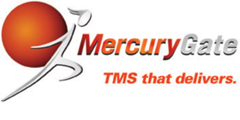 MercuryGate International, Inc.
Monica Wooden (CEO)
200 Regency Forest Drive, Suite 400
Cary, NC 27518
United States

Company Description:
MercuryGate is the largest best of breed, global transportation management solution provider deployed on the cloud. The company provides a highly scalable platform that supports all modes of transportation (Parcel, LTL, Truckload, Air, Ocean, Rail, Intermodal) enabling companies to centrally manage transportation across divisions and business units with control tower visibility. MercuryGate's solutions assist shippers, carriers, brokers, freight forwarders and third party logistics (3PL) providers in procuring, planning, executing and settling freight movements.
Mojo Transportation Optimization
Clients can also optimize their entire transportation plan using Mojo, an affordable, powerful and easy-to-use tool developed by MercuryGate. Mojo analyzes shipments, rates and constraints to produce realistic load plans that reduce overall freight spend. Mojo identifies the optimal mode, carrier, rate and route for orders originating anywhere in the world, from multiple customers, locations or vendors can be combined into multi-pick/drop movements, continuous move shipments, backhaul and pooling scenarios.
Carma Carrier Management
Carma Carrier Management collects data to verify carrier status regarding insurance coverage, hazardous materials credentials, and safety ratings. The system also approves carriers, analyzes carrier capabilities and creates alerts when conditions require attention. Users can manage a large carrier database with minimal resources, configure and create detailed carrier reports, save required carrier documentation securely in a central location and control carrier status within MercuryGate's TMS, basing carrier selection on audited credentials.
MercuryProcure
MercuryProcure is an advanced freight sourcing and procurement solution that allows users to manage requests for proposals (RFP) for all transportation modes with a single system. Available for a monthly subscription, MercuryProcure integrates with other MercuryGate products allowing users to leverage the power of carrier rating, report on carrier performance and use real-time shipment data to project accurate costs as they make transportation purchasing decisions.
MercuryFleet
MercuryFleet is a powerful solution that allows users to manage drivers, equipment and operations all with one system, realizing benefits in each area as well as streamlining the entire fleet management process. This innovative technology is tailored for asset-based carriers, asset light carriers, independent contractors and private shipper fleets. MercuryFleet includes driver and equipment management, and cost analyses tools to supplement Transportation Management System (TMS).
| | | |
| --- | --- | --- |
| Services: | | Freight/Logistics/Transportation Management Software |
Search http://www.mercurygate.com