AscendTMS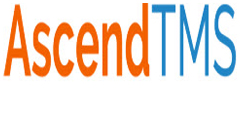 AscendTMS
1463 Oakfield Drive
Suite 116
Brandon, FL 33511
United States

Company Description:
AscendTMS is actually recommended by the TIA (just ask for their "New Broker Success Package"). AscendTMS is also the world's most widely used TMS software, with over 16,200+ customers (freight brokers, 3PL,'s, asset carriers, and shippers). Moreover, it's the number 1 rated TMS software on the market with all the major review websites like Capterra and Crowd Reviews.
AscendTMS is currently the ONLY truly cloud based TMS software – meaning NO setup time needed, NO downloads, NO installs, NO configuration, NO hardware, NO tech team needed, and NO contracts. All you and your team need is a web browser and an Internet connection. That's it.
In fact, you can start using your full ENTERPRISE level TMS within 12 seconds of reading this (we timed it)! And, it offers TRUE enterprise features like the big national brokers have, such as real-time load tracking, broker commission management, branch offices, full EDI, load posting to over 50 load boards, a carrier payment portal, driver texting, full accounting & reporting, and hundreds of other features, for 95% less money than McLeod, TMW, or Mercury Gate.
Also, AscendTMS requires NO upfront fees. NO support fees. NO training fees. and NO annual license fees. The Basic subscription of AscendTMS is ALWAYS free (forever) if you have under 3 TMS users. The Premium subscription, where you get EVERY FEATURE, is only $49 per month per user.
AscendTMS is trusted by and recommended by DAT, Truckstop, Comdata, Wex / EFS, Triumph Bancorp, Four Kites, Trucker Path, 123Loadboard, KeepTruckin (Google), CH Robinson, QuickBooks, Cargo Chief, NextLOAD, and hundreds of the biggest names in logistics – including the TIA itself.
Just give it a try, and if you don't like it you've paid nothing at all.
See www.TheFreeTMS.com for more details.
Product Information:
AscendTMS is actually recommended by the TIA (just ask for their "New Broker Success Package"). AscendTMS requires NO upfront fees. NO support fees. NO training fees. and NO annual license fees. Just give it a try, and if you don't like it you've paid nothing at all. See www.TheFreeTMS.com for more details.

More Info
Services:
Computer Systems/Hardware
Factoring/Financial Services
Freight/Logistics/Transportation Management Software
Technology Services
Vehicle Tracing/Tracking
Search http://www.TheFreeTMS.com