Triumph Business Capital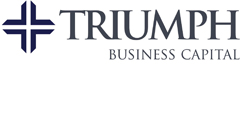 Triumph Business Capital
701 Canyon Drive, Suite 100
Coppell, TX 75019
United States

Company Description:
Triumph Business Capital became a member of the Triumph Bancorp group in January 2012. Since joining the Triumph Bancorp group, we've expanded our reach. Our goal is still the same, to create a professionally run factoring company that provides capital advances for an underserved segment of for-hire trucking: small-to-medium businesses – particularly small fleets, owner-operators and freight brokers.
We've also simplified the work of obtaining equipment financing; asset based lending and other financial services.
Our founder and president, Steven Hausman, is the fourth generation of a trucking family. He earned his MBA at the University of Michigan and has thirty years of experience in transportation, finance and factoring with such companies as CitiCapital and Volvo.
Commitment
We provide financial support to that part of the trucking industry most in need of working capital: freight brokers and for-hire carriers. We offer online 24/7 account information and credit checks, insurance programs and equipment financing. Triumph Business Capital is one of the TIA's Performance Certified Companies.
We proudly partner with the most recognized names in the industry, including DAT and Truckers B2B. Our association with DAT means our customers can not only locate a load but determine credit approval at the same time.
At Triumph Business Capital you get a truck factoring company with experience and commitment. You get a see-through operation run and backed by trucking industry veterans. You get a company committed to providing the American trucker with the capital and services he needs to keep his own commitments to the people who count on him to deliver the load.
You get more than a lender; you get a long-haul partner.
| | | |
| --- | --- | --- |
| Services: | | Factoring/Financial Services |
Search http://www.BrokerQuickPay.com