TranSolutions, Inc.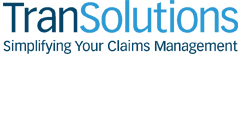 TranSolutions, Inc.
Peter Celestina (Partner)
22015 N. Calle Royale
Scottsdale, AZ 85255
United States

Company Description:
TranSolutions Inc. is the largest provider of freight claim software solutions for the shipper, 3PL and carriers. The company powers nearly 525 businesses, providing services to more than 54,000 companies. Their cloud-based software allows users to manage freight claims, carrier claims, vendor claims, overcharge claims and OS&D incident management. MyEZClaim and CarrierClaim work to streamline the claims process through automating follow-up tasks/alerts, scheduled reports and system integration through robust web services (APIs). The software also features robust reporting tools and analytics which allow claimants to identify problem areas.
Product Information:
The MyEZClaim Suite gives you access to a full collection of software applications that will enable you to easily handle and manage any type of claim – loss & damage claims, OS&D incidents, overcharge claims, vendor claims and return authorization.

More Info
Services:
Computer Systems/Hardware
Consulting
Freight/Logistics/Transportation Management Software
Insurance/Risk Management
Logistics/Transportation Management
Search http://www.transolutionsinc.com