RenovoData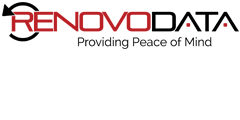 RenovoData
Chuck Cook (President)
6 W Druid Hills Drive NE
Suite 401
Atlanta, GA 30329
United States

Highlight Description:
RenovoData is a Cloud IT service provider specializing in data protection and disaster recovery for trucking and logistics companies; protecting data and servers worldwide.
We are a leading regulatory compliant, IT Services company headquartered in Atlanta, Georgia. With beginnings that go back to 1997, we have provided IT services and business continuity solutions to public and private businesses throughout the United States and locations around the globe. We support legacy systems, virtual machines, mixed environments and design scalable cloud solutions for clients running applications on premise or in private, virtual private and public clouds.

Extended Description:
Our mission:
RenovoData's mission is to provide the highest quality tools, technology and services that strengthen our customer's resiliency.
Our core values:
The following list of core values illustrates what is important to us as an organization, regardless of the time, technology or situation. They are the underpinning of our company culture.
Integrity rocks! Integrity is the foundation of all enduring relationships and every successful business. We will always do the right thing, even when no one is watching. This way our customers, vendors, partners and our teammates know what to expect from us.
The "golden rule" rules! We respect our customers, vendors, partners and fellow team members. We always treat others how we would like to be treated.
Relentless support. By providing relentless support to our customers and each other, there is nothing we can't accomplish!
Creating Fun and enjoyment. Work is a necessary thing, and since we have to spend many hours doing it, we might as well create a fun environment and enjoy each other!
Pursue Growth and Learning. We believe that the more we learn, the more we can contribute to our customers and to each other.
Be humble. We understand that everybody has something to learn. We first seek to understand, then to be understood.
Being our best. Inspire confidence and admiration in every interaction someone has with RenovoData.
Do more with less. Profit is the engine that lets us achieve our goals. By doing more with less, we can do much more for our customers and team members.
Good is not enough. Good is the enemy of great. Since our goal is to be a Great Company, we must continue to push ourselves to do what it takes to be great.
Every one of us makes the difference. If one of us has an idea that could positively impact the company and/or our customer's experience, then we are empowered and encouraged to share that idea so we can all win! We, as a team, win together and lose together.
Our partners:
Asigra:
Asigra is agentless, remote office/branch office (ROBO) backup/recovery software that combines utility service provisioning with a disk-based WAN-optimized architecture to shatter the limitations of traditional distributed-backup software.
McLeod:
McLeod Software provides powerful transportation management and trucking software solutions to the trucking industry. Since 1985, these solutions developed entirely by our company, are comprehensive and support integration with a broad array of complimentary logistics products.
Leading the industry when it comes to software for trucking dispatch operations management, freight brokerage management, fleet management, document imaging, workflow, EDI, and business process automation solutions for trucking, freight brokerage, third party logistics, and shipper companies in the United States.
TIA - Transportation Intermediaries Association:
The Transportation Intermediaries Association (TIA) is the professional organization of the $162 billion third-party logistics industry. TIA is the only organization exclusively representing transportation intermediaries of all disciplines doing business in domestic and international commerce. TIA is the voice of transportation intermediaries to shippers, carriers, government officials and international organizations. TIA is the United States member of the International Federation of Freight Forwarder Associations (FIATA).
TIA conducts an annual convention and trade show; an annual marketing conference with leading shippers and carriers; and provides education, research and services to help our members succeed.
vmware:
VMware delivers customer-proven solutions that accelerate IT by reducing complexity and enabling more flexible, agile service delivery.
McAfee:
McAfee, Inc. is committed to protecting the network security of today's businesses - ranging from small to enterprise.
HP 3PAR:
RenovoData is proud to power our cloud solutions with HP 3PAR storage technology. This allows RenovoData to provide a low latency, reliable, storage experience for our most demanding customers.
Veeam:
Leverages virtualization, storage, and cloud technologies that enable the modern data center to help organizations save time, mitigate risks, and dramatically reduce capital and operational costs, while always supporting the current and future business goals of Veeam customers.
Recovery Planner:
Founded by certified planners in 1999, RecoveryPlanner is a leading provider of Risk, Business Continuity and Incident Management software and consulting.
Zerto:
Zerto provides enterprise-class disaster recovery and business continuity software specifically for virtualized data centers and cloud environments.
Services include Data Protection, Data Availability Solutions, Custom Cloud Solutions, Consulting and Strategy and Training.

Product Information:
RenovoData is a Cloud IT service provider specializing in data protection and disaster recovery for trucking and logistics companies. Protecting data and servers worldwide. Services include Data Protection, Server Recovery, High Availability Solutions and DR Planning & Consulting




More Info
| | | |
| --- | --- | --- |
| Services: | | Freight/Logistics/Transportation Management Software |
Search http://www.renovodata.com