Polaris Transportation Group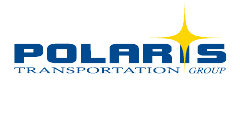 Polaris Transportation Group
7099 Torbram Road
Mississauga, ON L4T 1G7
Canada

Company Description:
For over 25 years, Polaris Transportation Group has been an award winning carrier of choice for Fortune 500 companies, 3PLs, global freight forwarders and small to medium size businesses alike. The Polaris Transportation Group is comprised of five operating divisions that are not only leading providers of cross-border LTL but of global logistics, transport, technology and hazmat certified warehousing. With the recent development of their in-house digital laboratory Polaris is at the cutting edge of technological innovation in the supply chain sector.
Polaris Transportation is the largest independently Canadian owned, cross border LTL carrier. They specialize in the shipment of dry goods, price by the hundredweight or by the skid and deliver industry leading transit times between Canada and the USA. Polaris Priority Plus service offers guaranteed overnight service between Toronto and Boston, NYC, Chicago, Cleveland, Cincinnati & Columbus.
Polaris Motor Freight Inc. is the U.S. headquarters of Polaris Transportation's LTL cross border operation based in Cleveland, Ohio. They are a full truckload and LTL carrier in the northeast Ohio market and specialize in distribution of freight in Ohio's largest metropolitan area. Polaris offers overnight daily departures to/from Canada and the USA.
Polaris Global Logistics (PGL) investigates larger opportunities within their customers' supply chain. These solutions include global requirements where PGL acts as the critical link for the North American transportation and distribution segment. Within North America, they provide all modes of transport, warehousing, distribution and supply chain management services.
Polaris Commercial Warehousing facilities in Toronto, ON, can effectively distribute anywhere in Canada and the USA. From inbound shipment requirements, to picking and distribution of orders by courier, LTL or truckload carriers. Polaris two facilities offer sorting, display assembly, co-packing for e-commerce, fulfillment and distribution. Polaris specializes in the warehousing of hazardous materials and their operational facility and personnel are compliant with all regulations and safety protocols required for the handling of dangerous goods.
NorthStar Digital Solutions (NDS) is a cutting-edge technology company providing intelligent automation software. Through innovative technical design and development, along with foundational industry experience, their smart people, partners and technology platform have combined the very best ingredients for intelligent systems processing across enterprise platforms. Their team of automation engineers, architects, data scientists, developers and seasoned industry leaders can move at great speeds with unconstrained research and development facilities and platforms. NDS has successfully integrated blockchain hyperledger, robotic automation and smart contract processes. NDS touches all vertical market spaces with a specialization in transportation.
Services:
Consulting
Motor Carrier
Brokerage
Cross Border/International
CTPAT Certified
Domestic Freight Forwarder
Fulfillment
Hazmat/Dangerous Goods
International Freight Forwarder
Less than Truckload
Logistics/Transportation Management
Smartway Certified
Truckload
Warehousing
Search https://www.polaristransport.com/en/