Benesch Friedlander Coplan & Aronoff LLP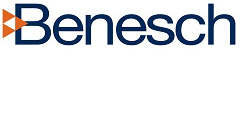 Benesch Friedlander Coplan & Aronoff LLP
Eric L. Zalud (Partner and Chair of Transportation & Logistics an)
2300 BP Tower 200 Public Square
Cleveland, OH 44114
United States

Company Description:
Benesch is a business law firm with offices in Cleveland, Columbus, Indianapolis, Philadelphia, Shanghai, White Plains and Wilmington. Benesch is dedicated to building a deep understanding of our clients, their businesses and their industries. The firm services national and international clients that include public and private, middle market and emerging companies as well as private equity funds, entrepreneurs, non-profit organizations, trusts and estates.
Benesch's Transportation and Logistics Group was specifically created to address the needs of users and providers of logistics services. Whether a client is negotiating an operating contract, pursuing or defending a cargo claim, dealing with government regulations, developing a strategic alliance or financing an acquisition, Benesch's Transportation and Logistics Group serves as the most trusted business and legal advisor to management in developing and achieving its strategic growth goals.
Services:
Legal Services/Attorney
Merger & Acquisition
Search http://www.beneschlaw.com