Tailwind Transportation Software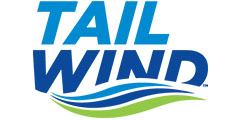 Tailwind Transportation Software
7247 120th Street
Delta, BC V4C6P5
Canada

Company Description:
Fully web-based TMS. No Install Costs. No Annual Maintenance Fees. Start a FREE trial in Less Than a Minute. "A life saver for growing freight brokerages!" - Jason Denbow, President, Orangedale Transportation (full testimonial below)
Tailwind's award winning all-in-one freight broker software improves cash-flow and profits for smart and agile logistics players. At $69 (Standard), $99 (Pro) or $139 (Enterprise) per user per month, Tailwind helps manage all your operations, customers, dispatch, admin and accounting from one system - and allows you to compete with the big guys without having to spend tens of thousands of dollars to just get started.
Get Started with a Free Trial or Demo
· No installation costs
· No server upgrades
· No annual maintenance fees
____________________________________________________________________
Testimonial - Orangedale Transportation:
"I went through an extensive TMS review when starting my own freight brokerage. Having used several of the biggest names in TMS in the past, I was expecting them to lead the pack. After my evaluations were complete, I found that Tailwind had an extremely robust set of features that were all web-based at an affordable price. Being able to sign into the TMS system on any device with an internet connection has been a life saver while traveling.
They have a great customer portal that allows customers to log in and see the status of their shipments live as they are updated, which saves a ton of time and makes communication easier. Customers have told me that our TMS is better than companies 100 times our size. In the rare event that the software is missing a feature that would be helpful, they listen and bring suggestions to their development team. Several of my suggestions have been rolled out as updates.
Their customer service is top notch. They have an extensive knowledge database with articles and videos for almost every topic and a responsive customer service team that always answers questions quickly through their online chat or on the phone. Tailwind also offers weekly live training sessions that got us up and running in just a few days.
In starting a new business, choosing Tailwind TMS was one of the best decisions I have made. I would recommend this software to anyone looking for a great TMS solution."
- Jason Denbow, President, Orangedale Transportation
| | | |
| --- | --- | --- |
| Services: | | Freight/Logistics/Transportation Management Software |
Search http://www.tailwindtransportationsoftware.com