Avalon Risk Management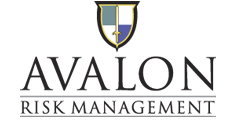 Avalon Risk Management
Michael Brown
Executive Vice President
27 Congress Street
Suite 407
Salem, MA 01970
United States

Company Description:
Avalon Risk Management was founded in 1998 by a group of dedicated insurance professionals committed to providing the highest level of service to the logistics industry. With the ongoing support of our clients and business partners, we are a premier provider of insurance and surety solutions for logistics companies. Through our network of agents worldwide, we assist our valued clients with their global insurance needs.
Vision
Avalon Risk Management will always be a premier provider of innovative insurance and surety solutions as a valued business partner within our selected industries; always maintaining integrity and profitability.
Mission
Every day we strive to earn the trust and respect of our existing and future business partners in the most profitable and ethical manner through excellent service, cutting edge technology, and professionally-designed insurance and surety solutions.
Product Information:
Avalon's expertise is focused and strong and our world-class products speak for themselves, but our services go beyond the average policy – we provide a commitment to our clients that is incomparable in the industry.

Our products include:

• Surety Bonds
• Cargo Insurance
• Combined Transit Liability Program
o The only E&O program endorsed by TIA
o Non-following form Contingent Cargo Liability for property brokers
• Transportation & Logistics Risk

More Info
| | | |
| --- | --- | --- |
| Services: | | Insurance/Risk Management |
Search http://www.avalonrisk.com