Infosite Technologies Inc.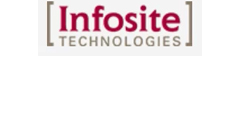 Infosite Technologies Inc.
202-701 rue Dubois
Saint-Eustache, QC J7P 3W1
Canada

Company Description:
Infosite Technologies Inc. Leading supplier of software for the transportation industry with over 600 installations across North America.
Dispatch-Mate user-friendly and fully customizable software designed for 3PL, FL/LTL carriers, Intermodal, Auto Carriers etc. Interface with many accounting software, EDI, customer web-portal.
Also available 3PL Warehousing software and CRM, as both stand alone or interfaced with Dispatch-Mate.
Experience Dispatch-Mate software with our team of experts and discover the key to success to your business to manage your operation with satisfaction, productivity and future growth.

| | | |
| --- | --- | --- |
| Services: | | Freight/Logistics/Transportation Management Software |
Search http://www.infositetech.com