Aljex Software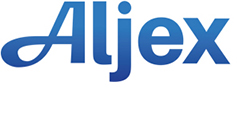 Aljex Software
50 Division St. Ste 204
Somerville, NJ 08876
United States

Highlight Description:
Aljex is the industry leading cloud based TMS, created for brokers… by brokers. For over 20 years, Aljex has developed a scalable system that works for every size brokerage, from small start-ups to industry leaders. It's brokers do over 3.5 billion dollars of transactional revenue annually. Because Aljex is cloud based, information is accessed from anywhere, while Aljex handles the costly headaches associated with servers, security, and setup. Aljex is 100% US based, offering unlimited online training and hands-on customer support, with developers on staff who will customize solutions to suit unique business goals. Software plans are risk free with no long-term commitments, offering low startup costs and fast deployment – in as little as a week.
Extended Description:
Freight Brokerage Software - Some of our key features include:
· Google Map Based Dispatch
· Freight Bill Audit & Payment
· Automatic Load Tendering
· Document Imaging
· Electronic Billing & Payments
· Includes Hosting and Backups
· Post to Load Boards
· Unlimited Training & Support
· Excel Reporting
· Shipment Execution – Quote and Ship
· Agent Security (freight broker software at it's best!)
LTL Software - Some of the benefits of Aljex LTL Software include:
· API and EDI with over 50 common carriers
· Auto retrieval of least cost routing and backup documentation
· Contract management
· Customer portal for quotes, shipment execution, tracking and reporting
· Carrier Connect for carrier transit time and terminal data
· Reporting – Shipment activity/carrier performance status
Intermodal Software - Some of the benefits of Aljex intermodal trucking software include:
· Have pickup & delivery agents associated with ramps and ports
· Automatically track free time
· EDI with major railroads and through Rail Inc.
· Automatic rating options
· Auto email notification by status (all essential to successful intermodal software systems)
Carrier Software - Our trucking software for carriers includes:
· Hosting & backups
· Links to leading GPS systems
· Electronic billing & e-statements
· EDI ready
· Customer web shipment tracking
· E-quotes with 1-click acceptance
· Integrated document imaging
· Integrated Google mapping
· Unlimited training & support
· Pro-miles, PC Miler & Rand McNally integrated
· These and more carrier software integrations
Learn more: https://www.aljex.com
| | | |
| --- | --- | --- |
| Services: | | Freight/Logistics/Transportation Management Software |
Search http://www.aljex.com